Bethany Lutheran Foundation, Inc. is a 501(c)(3) organization that uses the donations it receives to benefit the residents and staff at the Bethany Lutheran Home in Sioux Falls, Bethany Home in Brandon, and Bethany Meadows in Brandon.
Donations
Gifts to the Bethany Lutheran Foundation are welcome in all forms, such as:
Cash
In-Kind Contributions
Stocks and Funds from Retirement Plans
Land and other Real Property
Bequests and Legacy Gifts
Donate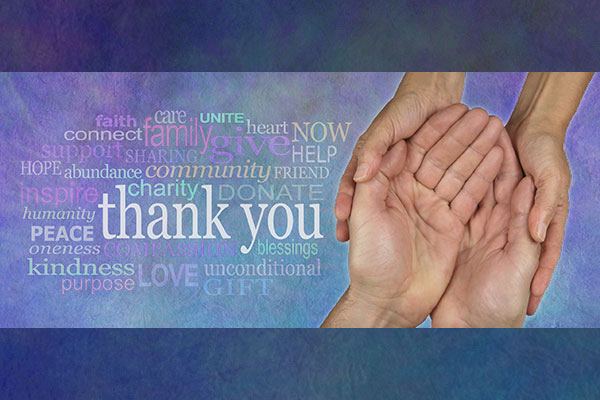 Special Programs
Bethany Spirit Awards
2020 Recipients
Wanda Thrasher – Spirit of Caring
Brenda Van Middendorp – Spirit of Enthusiasm
Rhonda Sturgeon – Spirit of Leadership
Rose Tschetter – Spirit of Mission
Kyla Meyer – Spirit of Service
Quarterly Spirit of Heroism Award Winners
Sarah McCabe – BHSF
Melanie Towne – BHSF
Katie Kent - BHSF
Lucy Oromo – BHB
Samantha Sammons - BHB
Julie Thoreson – BHB
Brittany Duffy – BM
Arlan Burggraaf – BM
Linda Koens - BM
Living the Dream
No images were found.
Living the Dream was created to support Bethany residents in living life's moments despite their being in a nursing home or assisted living setting. At Bethany, we strive to create these moments for our residents to help them to achieve their greatest quality of life while in our care. The Bethany Foundation provides the financial support needed to help make our resident's dreams come true. Examples of past Living the Dream activities have included: Hosting a 70th Anniversary Celebration for a couple who lived at BHSF. The celebration included a catered candlelight dinner for the couple and an Anniversary Dance after the meal with all their friends and family in attendance. The evening topped off with champagne toasts and the couple cutting an anniversary cake made to look like their wedding cake. Other dreams have been to recreate a resident's living room filled at Bethany so a resident and his family could watch Husker's football while also sipping a beer and enjoying a smorgasbord of snacks. Many residents have enjoyed a special night out with loved ones for dinner and a concert with limo transportation. Some residents prefer to go out of town for a day trip for a family reunion or to their home town for a treat at the local drive-in. These are only a few of the many events made possible by the Bethany Living the Dream program… if our residents can dream it; we will make it happen!
Bethany Lutheran Foundation 2021 Gala
Click HERE to download Sponsor Form
Sponsor List
Platinum Leaf Sponsor
GoodCare
Gold Leaf Sponsors
Great Western Bank
GA Johnson Construction
Silver Leaf Sponsors
A&B Business Solutions
Billion Toyota
Marco Technologies
Autumn Sponsors
Baete Forseth HVAC
Sands Wall Systems
Avel eCare
Compeer Financial
FiveFour
The First National Bank in Sioux Falls
Schulte Subaru
Gary & Kathy Conradi
G&H Distributing, Inc and Flier Properties
Eide Bailly
Anonymous
Avera Long-Term Care Pharmacy
Avera Pace
Fall Contributors
Walden Carpets
First Bank & Trust
Maun-Lemke Speaking and Consulting
Sanford Health
Stone Group Architects, Inc.
Pamela Kreber AFLAC
Vaaler Insurance
Jim & Nancy Schade
Hander Plumbing & Heating